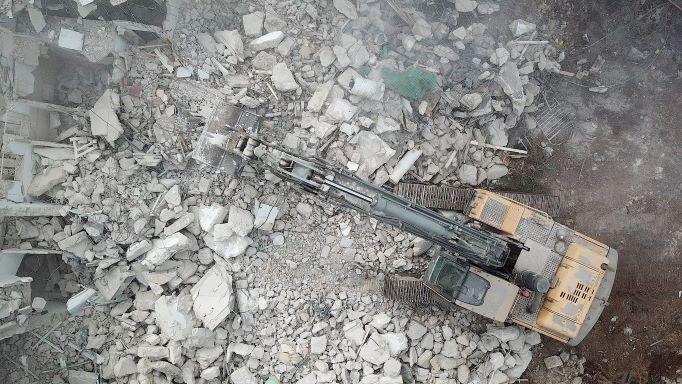 When it comes to planning permission, we advise that asking for forgiveness is certainly not better than asking for permission. But of course, as town planners offering planning advice in Hillingdon our views are biased. Therefore, in this blog we tell the story of the developer who put the theory to the test in a spectacular fashion. The story of the Carlton Tavern in Kilburn, London is one which highlights the expensive consequences of ignoring planning laws.
What is the Carlton Tavern?
Built in 1920 on Carlton Vale, the Carlton Tavern stood just north of Paddington Recreation Ground, and south of St. Augustine's church.  Preserving its natural beauty, remaining unaltered both internally and externally, the building stood proud for nearly 100 years. Even when all the other buildings on its street were destroyed during the Blitz in World War 2! As such, Historic England began to consider the pub for Grade II listing and carried out a survey. This includes making records of the layout, tiles, and other original details so that full architectural information was available.
The Demolition
Just days before Historic England was due to announce the Grade II listing, disaster struck! The building owners, Tel Aviv-based CLTX Ltd tore down the building without seeking the correct permission. They planned to replace the building with a new pub with a block of flats above. However, they failed to adhere to planning laws which requires them to seek permission for such action. Consequently, Planning Enforcement Officers acted against the developers.
The Consequence
An unprecedented Enforcement Notice was issued from Westminster City Council, which required the developer to; "recreate in facsimile the building as it stood immediately prior to its demolition." This means that the developer is legally required to rebuild the pub brick by brick within 18 months of the notice.
Did they ask forgiveness?
CLTX Ltd did try to apply for retrospective planning permission for their new pub and flats, but this was rejected. Furthermore, the developers went on to appeal both the refusal of planning permission for its proposed replacement flats (with ground floor bar) and the order to rebuild the pub "brick by brick". Neither appeal was successful. However, they did gain a time extension on the deadline to 24 months to rebuild the pub, a small mercy.
In Conclusion
In April 2021, 6 years after it was demolished, the Carlton Tavern is now re-opened for business. Rebuilt to its former glory, the council have taken steps to protect its future. Arranging for the pub to be listed as a non-designated heritage asset, which should prevent it being pulled down in future. A very expensive lesson for the developer and evidence that it is always better to ask for permission when it comes to planning. If you need planning advice in Hillingdon, Stewart Management & Planning Solutions Ltd offers a free initial consultation. Call our team today on 0203 918 0705