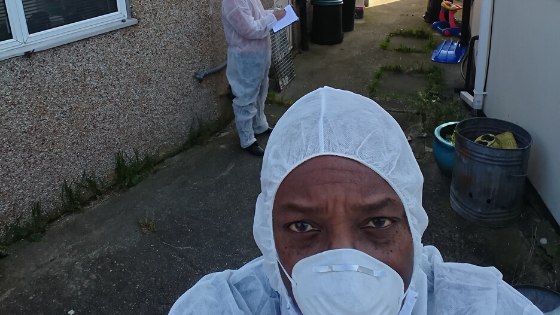 Stewart Management and Planning Solutions would like to reassure all our clients that we are taking the current crisis seriously. As with many businesses across the UK we are adapting our conduct to reduce the spread of Covid-19. However, we are still able to continue work at this time and offer planning advice in West London and the Home Counties. Therefore, we think it's important that we communicate the changes we have made to anyone requiring our service.
Stay Safe
The safety and well-being of our staff and clients is paramount. Consequently, we are taking the following steps to reduce unnecessary contact. These measures include the following.
Working from home
We have now closed our offices and all staff are now working from home. This reduces contact and thus reduces the spread of the virus.
Restricted Travel
Whilst our days are usually filled with travel to and from sites and customer meetings, this has been dramatically reduced. We are only traveling for essential and unavoidable site visits. Where travel is necessary, precautions are in place to protect our staff and the community.
Site visits Suspension
Any site visits which can be avoided are being suspended. We will contact any clients this may affect. However, we have measures in place to protect our staff and clients should the site visit be unavoidable.
Cv19 Risk Assessment for Unavoidable Site Visits
If your site visit is essential, we have a full risk assessment in place which is completed prior to the visit. This allows us to assess whether the site is suitable for a visit and what further precautions are needed.
PPE For All Staff and Associates
In addition to the above, all staff and associates are provided full PPE for unavoidable site visits. As you can see in our photographs on this blog from a recent site visit to a client who is self-isolating.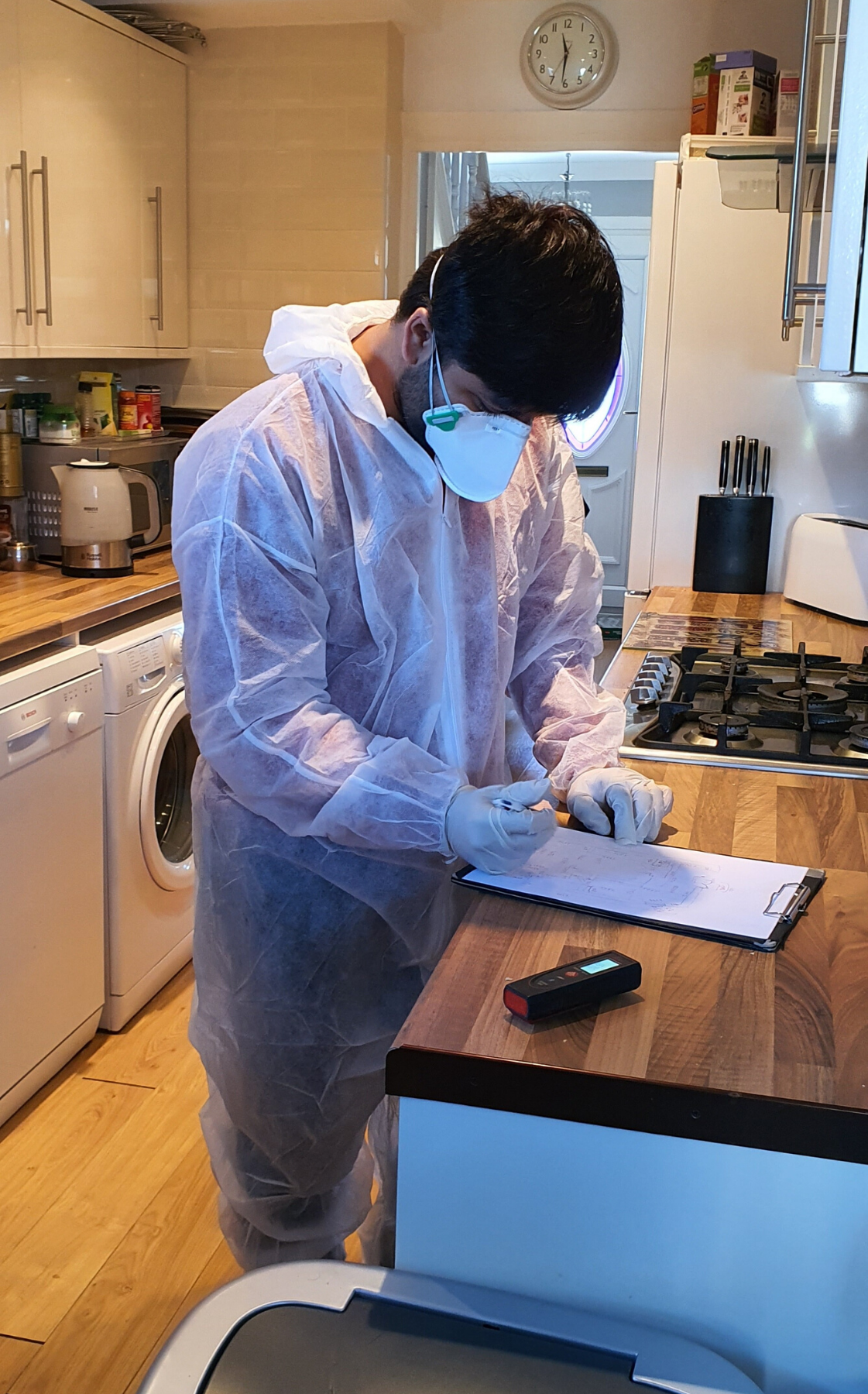 Stay in Touch
In such uncertain times it's vital we all communicate with each other as much as possible. Therefore, we have adapted how we stay in contact with our clients. The following measures are now in place.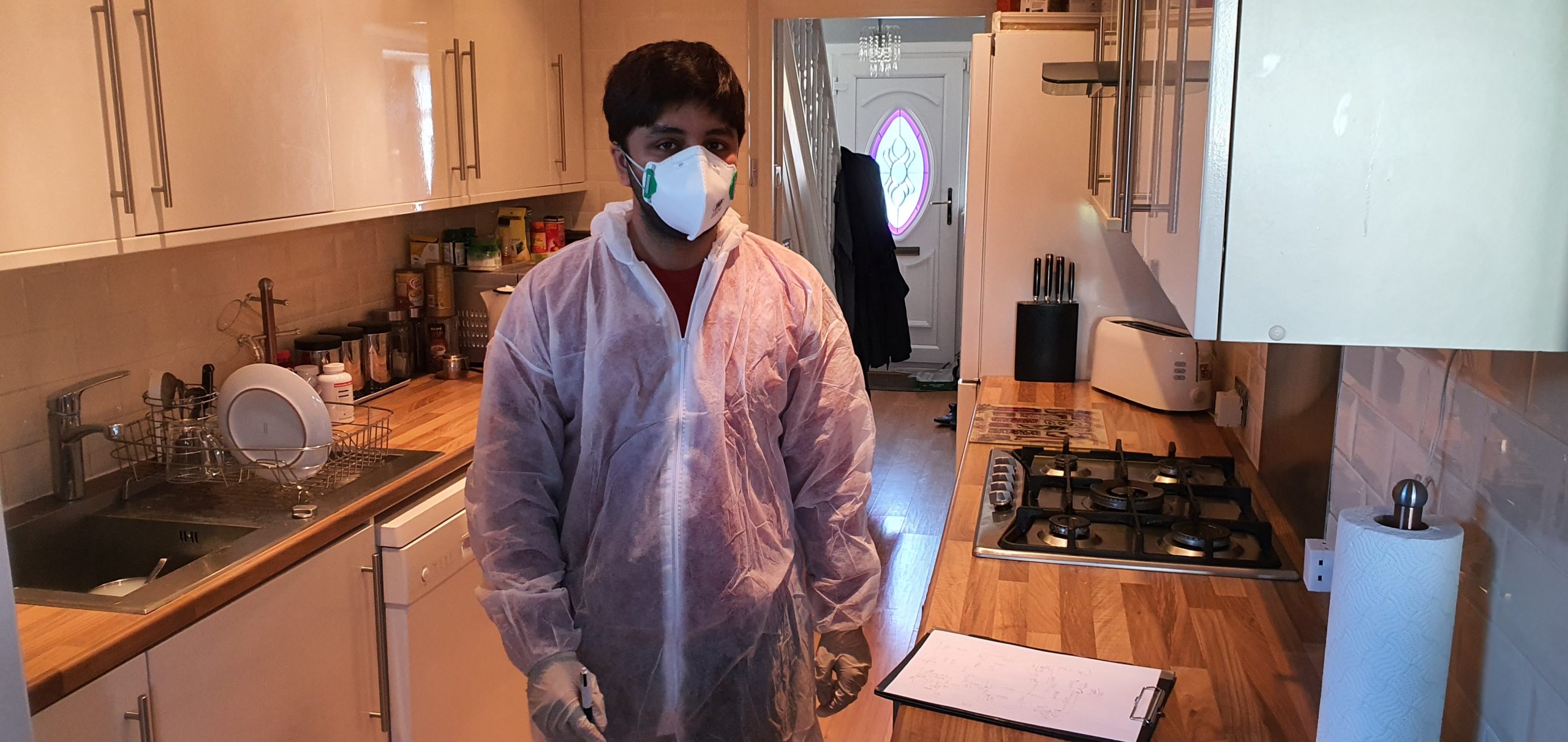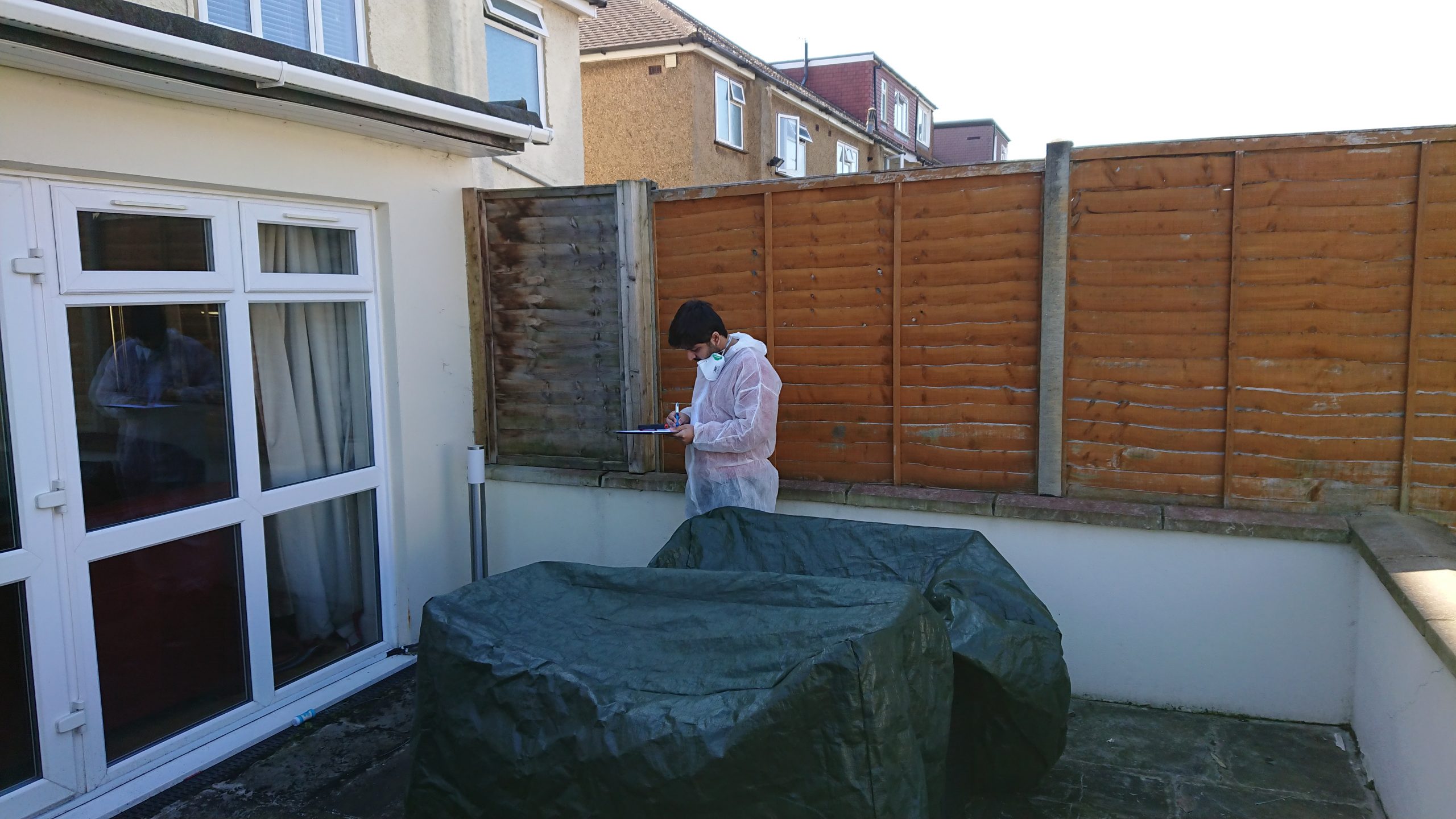 Digital Communication
We are using digital platforms for all our communications where possible. Using digital solutions for file sharing. In addition, we have replaced face to face meetings with conference calls.
Consistent Communication
We are contacting customers for regular project-based conversations using telephone and email. Keeping everyone up to date in the safest way.
Positive Communication
We find that we have more time in the day now. So, we are going to use the time to learn something new and share it. Be this a new drawing package, financial management system or CPD.
Get in Touch
If you need planning advice in West London or the Home Counties contact our team today! The office phone lines have all been redirected and we are happy to take your call.