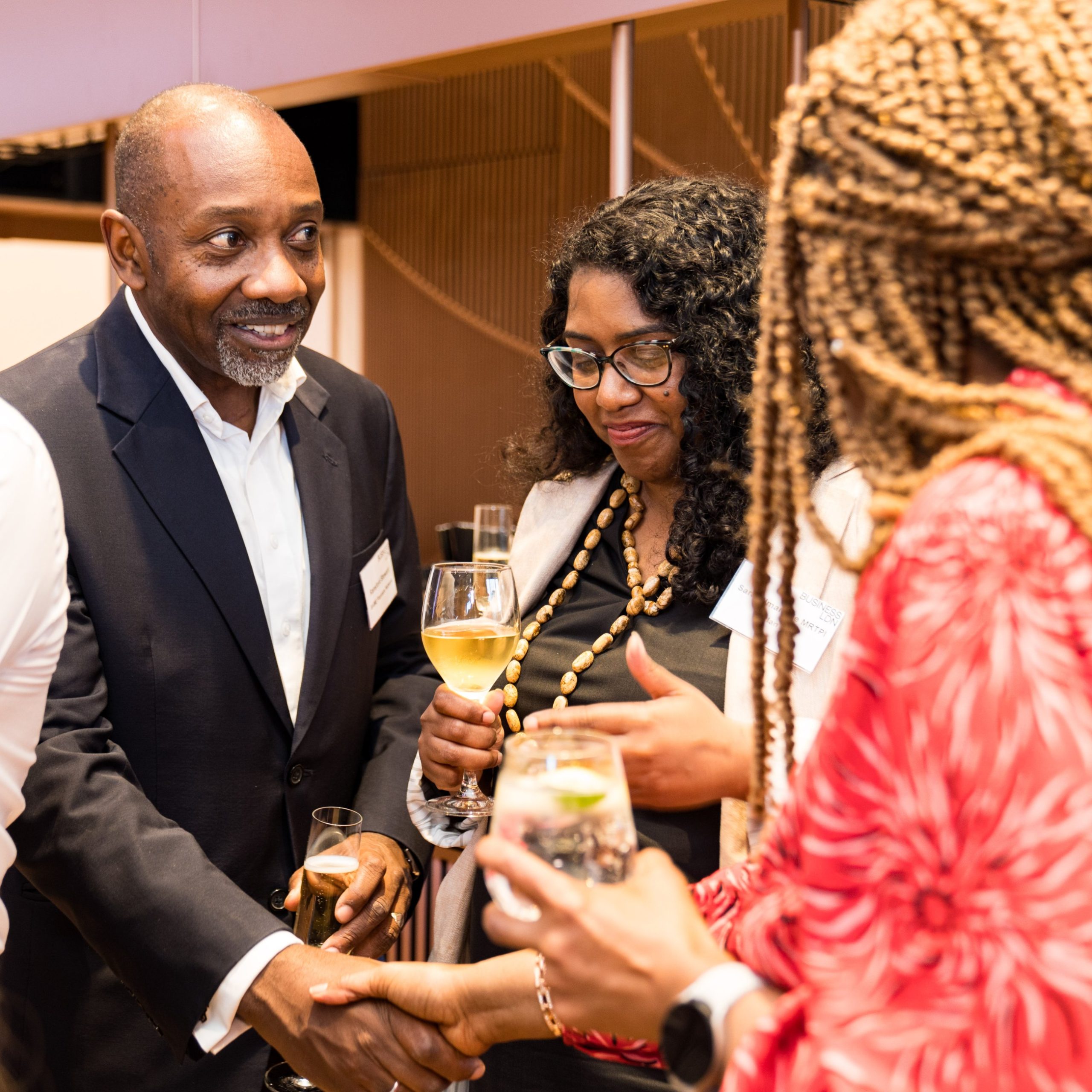 Building London Planning Awards
Celebrating Excellence in London's Built Environment
I am Ransford Stewart MBE, and as a judge for this year's Building London Planning Awards. I am excited to share with you the remarkable projects that have been recognized for their outstanding contributions to London's built environment. The awards ceremony, delivered by BusinessLDN in partnership with the Mayor of London, was a prestigious event that celebrated the vision, creativity, and commitment to sustainable development exhibited by various projects across the city. As I reflect on my role as a judge and the exceptional submissions we evaluated, let me take you on a journey through some of the winners and highly commended projects that have left a lasting impression on me.
Strand Aldwych: A Triumph of Transformation
Winner: Mayor's Award for Good Growth | Best Heritage or Cultural Project | Highly Commended: Best Project for Sustainable Planning
The Strand Aldwych project stands as a shining example of how historical thoroughfares can be revitalised to serve the needs of modern Londoners. Once a bustling yet polluted gyratory, the transformation of Strand into a car-free, pedestrian-friendly oasis is truly remarkable. This innovative development has not only given new life to the iconic St Mary le Strand church but also created a cultural civic landscape that fosters community engagement and celebration of London's world-famous institutions. I was impressed by the thoughtful planning that balances place-making with heritage enhancement, cultural enrichment, and sustainable practices in a truly innovative way.
The Forge: Redefining the Workplace
Winner: Best New Place to Work
The Forge, submitted by Landsec, has redefined the concept of a modern workspace. It exemplifies how creative planning can deliver an environment that promotes employee well-being and sustainability. Providing 139,000 sq. ft. of Grade A office space in Bankside, this net zero carbon development integrates indoor and outdoor spaces to cater to the needs of the workforce. I couldn't help but appreciate the focus on creating a workplace that encourages healthier habits, like cycling and spending time in green spaces, while reducing the carbon footprint.
72 Broadwick Street: Embracing Diversity
Winner: Best Mixed-Use Scheme
The 72 Broadwick Street project stood out for its vibrant and diverse refurbishment. The integration of offices, restaurants, retail spaces, fitness clubs, a live music venue, and residential units created a dynamic community hub in Soho. This development embraces the unique spirit of the neighbourhood, attracting office workers, residents, and visitors alike. The architects and planners behind this project deserve applause for successfully blending various uses and catering to the multifaceted needs of a bustling urban environment. This project is an exemplar for how to meet the "night lens challenge" thrown down by the Mayor's Night Czar, Amy Lamé.
Building Sustainable Futures
Winner: Best Project for Sustainable Planning | Highly Commended: Best Project for Sustainable Planning
Sustainability has been at the heart of many of this year's award-winning projects, showcasing the commitment of London's built environment sector to creating a greener and more environmentally conscious city. The SEGRO Park Tottenham, with its impressive BREEAM Outstanding rating, sets a new standard for sustainable industrial schemes in London. Additionally, the Strand Aldwych project's emphasis on permeable landscaping, water management, and increased biodiversity demonstrates how creative planning can promote sustainability while preserving heritage.
A Celebration of Community Engagement
Winner: Best Community Engagement Outcomes
The Citizens House project by London CLT is an inspiring example of a community-led initiative aimed at providing permanently affordable housing. The project's approach, where homes are made available to local people at rates linked to average incomes in perpetuity, fosters a sense of belonging and inclusivity. This thoughtful engagement with the community showcases the power of collaborative planning in addressing London's housing crisis and empowering its residents.
Recognizing Borough-Led Innovations
Winner: Best Borough-led Project | Highly Commended: Best Borough-led Project
The Building London Planning Awards also celebrated borough-led initiatives that have transformed public spaces and enriched the lives of residents. The "Putting the public on top: A view for All" project by the City of London Corporation showcased their commitment to providing a free-to-visit network of elevated roof gardens, terraces, and viewing galleries in major developments. This initiative exemplifies the vision of an inclusive and welcoming city, where elevated views of one the world's greatest cities are accessible to all.
In Conclusion
As a judge, I feel humbled and proud to have been part of the evaluation process, alongside esteemed colleagues from various organisations. The level of innovation, creativity, and dedication to sustainable planning demonstrated by these projects has left an indelible mark on me. Congratulations to all the winners and highly commended entries for their outstanding contributions to London's built environment!
Let us continue to embrace the journey of urban development, guided by the principles of sustainability, inclusivity, and creative planning. Together, we can create a brighter and more vibrant future for this incredible city that we call home.
Warm regards,
Ransford Stewart MBE