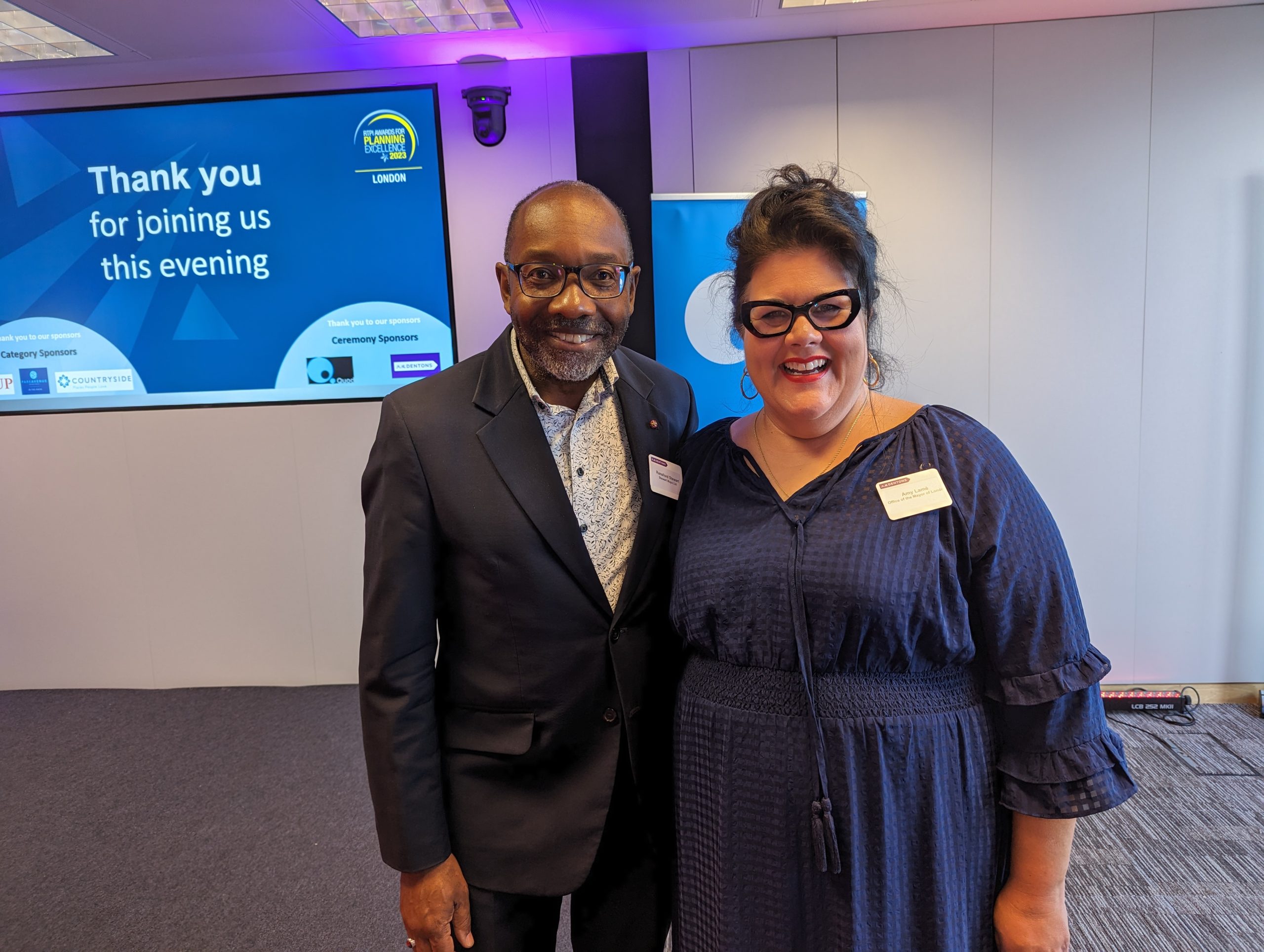 Last night, the RTPI London Awards celebrated the outstanding achievements of professionals in the field of urban planning. Among the attendees was Ransford Stewart MBE, a distinguished figure in the industry and our founder of Stewart Management and Planning Solutions. The event, hosted by Dentons, provided an excellent platform for networking and recognising excellence. Additionally, Ransford had the pleasure of meeting Amy Lamé, the Mayor's Night Czar, and is excited about collaborating with her team on a unique project. Let's delve into this remarkable experience and learn more about Ransford Stewart's contributions to the planning community.
Celebrating Excellence
The Royal Town Planning Institute London Awards is an annual event that acknowledges exceptional accomplishments in urban planning. It brings together professionals from various backgrounds to showcase innovative projects and share their insights. Ransford Stewart, was in attendance to honour and congratulate the winners and highly commended individuals for their outstanding contributions.
Networking and Inspiration
At the event, Ransford had the opportunity to connect with fellow professionals, exchanging ideas and experiences. However, one particular highlight of the evening was meeting Amy Lamé, the Mayor's Night Czar. Amy is renowned for her exceptional work in promoting and supporting London's nightlife. Her dedication to enhancing the city's cultural scene has made her an influential figure in urban development.
Collaboration with Amy Lamé's Team
In her keynote address, Amy threw out an intriguing challenge known as the "dark lens." This challenge prompts individuals and organisations to examine their projects from a fresh perspective, exploring how they can make a positive impact on the city during nighttime hours. Ransford was later able to explain to Amy that he was keen to take up the challenge in one of our long-term projects.  We are really looking forward to the opportunity to work with her team to refocus one of our projects through the "dark lens" challenge that she set.
Conclusion
Attending the RTPI London Awards was a great evening for Ransford. Celebrating the achievements of his peers, networking with fellow professionals, and meeting the inspiring Amy Lamé were all highlights of the evening. Moreover, the prospect of collaborating with Amy's team on the "dark lens" challenge has opened exciting opportunities. As an industry leader, Ransford's dedication to creating sustainable and vibrant communities continues to shape the future of urban planning.