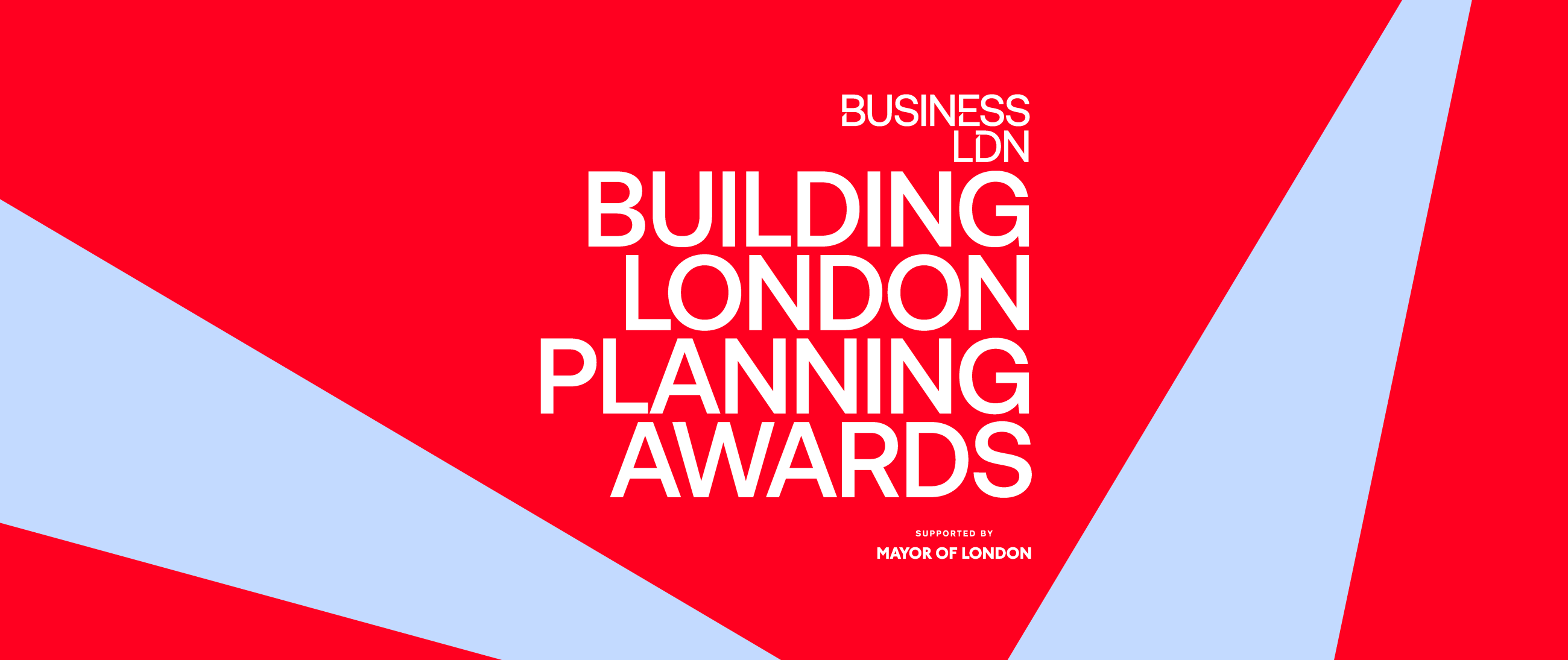 The Building London Planning Awards
Stewart Management and Planning Solutions is proud to announce that our Managing Director will be judging The Building London Planning Awards. For the second year running Ransford Stewart MBE will be joining the panel to decide on this year's winners. The awards return in July 2023 for the 19th year running to celebrate planning success and we're excited to be involved.
What are the Building London Planning Awards?
The Building London Planning Awards is an annual event to recognise excellence in planning and development across London. Organised by Business LDN, in partnership with the Mayor of London the awards celebrate innovative projects.  Other partners include Planning Officer's Society, BAME Planners Network and the Royal Town Planning Institute (RTPI).
What are the categories?
In 2022, Ransford was on the panel of judges who chose 13 individual projects to champion and celebrate. These projects exhibited exceptional planning, diversity and creative development shortlisted from across the 18 London boroughs. He looks forward to judging this year's categories which are as follows.
Best New Place to Live
Best New Place to Work
Best Mixed-Use Scheme (sponsored by CarneySweeney)
Best Heritage or Culture Project
Best Project for Sustainable Planning
Best Community Engagement Outcomes
Best Borough-led project
Who are the judges?
This year's panel is made up of four judges, each brings their own unique industry insight. Through their extensive experience and perspective, they will assess this year's entries.
Ransford Stewart MBE | Founding Member |BAME Planners Network.
Ransford is excited to be invited back to be on this year's judging panel. As well as being our Managing Director, he is also a founding member of the BAME Planners Network. Bringing a vast wealth of knowledge and experience to the panel, championing greater diversity at all levels of the industry. He is a member of the RTPI, CMI, and a fellow of the Royal Society of Arts. Most recently awarded an MBE in the 2022 New Year's Honours List.
Sarah Bevan | Director – Planning | BusinessLDN
Sarah has 20 years of planning experience from working in London's private sector. With most of her career spent in planning consultancy, she also has 6-years' of experience working for a major developer. As such she provides invaluable insight from a commercial and construction perspective.
Mike Kiely | Planning Officers Society London | Chair of the Board
Mike is the former president of the Planning Officers Society and now chair of its Board. He has over 40 years of experience in local government, most of which are in London. Mike left the local government in 2015 to start his own consultancy which specialises in assisting local authorities to perform more effectively.
Claire Day | Representing RTPI | Director.
Claire was the first female director at a multi-disciplinary firm before co-founding her own award-winning consultancy. As a Fellow of both the RTPI and RICS, she has over 20 years of experience encompassing mixed-use, retail, employment, leisure, and heritage schemes across the UK. This is also Claire's second year on the judging panel.
Find Out More